Amended Soils for Commercial Projects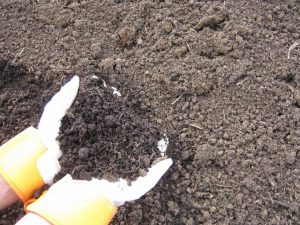 At Ridgewood, we can produce rain garden and bioretention soils according to specifications.
Bioretention and Rain Garden Soils are blended at our facility.
We can meet your specifications.
We have a history of successful projects.
Over the years we have supplied many of projects from Philadelphia to Harrisburg with soil blends. As we all know, there are no two projects that have the same specifications. We have the capability, raw materials, and expertise to adapt to the project you have. Soil scientist, engineers, LA's, and project managers have relied on Ridgewood to supply what they need.
Give us a call today to discuss solutions for your project.
Compost for Commercial/Wholesale Customers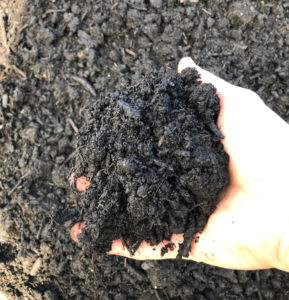 We have many types of compost for your projects at our yard in Birdsboro Pa. We carry:
Leaf compost
Organic compost
Mushroom compost
Many contractors use our compost products to mix their own soils onsite to complete the projects per engineers or plans details. We have lab reports on the compost so you what you are getting before we ship it.
Contact us today to learn more
We can help you get the right soil or compost to make your project a success. For custom pricing and more information, give us a call at 610-373-0990.